Overview
The beginner cheerleading class focuses on the basic skills of cheer such as movement, dance, tumbling, jumps, and mini stunts. Children will learn an array of soft skills such as leadership, teamwork, and coordination skills. By creating a mini show by themselves this will allow the kids to develop and display their creativity incorporating all the components of cheer that they have learned during the class.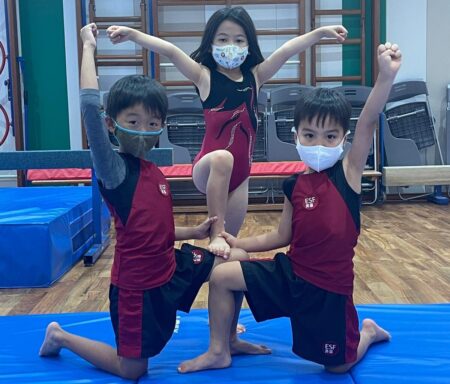 Highlights & Outcomes
An energetic introduction to cheerleading skills including Clasp. High-V. T-Motion
Fun energetic classes with music and pom poms
Simple dance routines which Improves fitness and coordination
Make new friends and be part of a team
Basic gymnastics floor skills inclusive of Rolls, Jumps and Sequencing
Creating a Positive Mood leads to Improved Self Confidence
Remarks
ESF Explore offers various programmes suitable for all ages up to the Secondary level. Other than sporting courses and language studies, we have programmes for Arts, STEM, and Playgroups for young ones.
Check out our Term Dates in the link above by clicking "Learn More".
Late enrolments are accepted at pro-rata rates. So jump in anytime!