Overview
The Advance Cheerleading Class focuses on advanced cheerleading proficiencies through stunts and tumbling. Such as: extension, basket, pyramid, backflip, round-off to back-handspring. Proficient children in this class will have the opportunity to be chosen for the All-Star team for more competition and performance-based opportunities.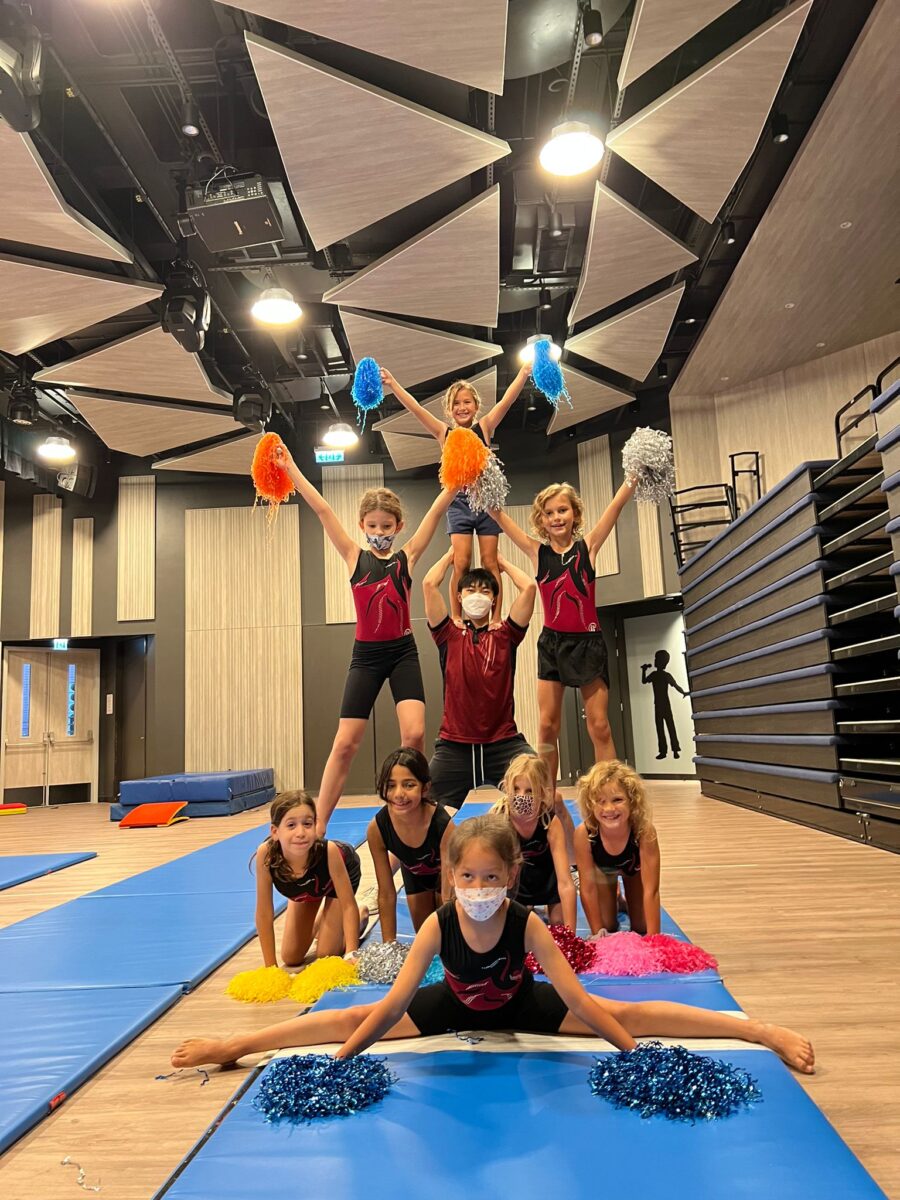 Highlights & Outcomes
Offering a positive and age-appropriate environment for learning cheerleading related skills
Expansion of cheerleading skills and arm movements with tumbling
Expansion of elevations and introduction of pyramids
Increased development of gymnastics skills including back handsprings, front walkovers and handstands
Improved body control through strength and flexibility training
Detailed lesson plan to ensure that each student is learning while having fun
Remarks
ESF Explore offers various programmes suitable for all ages up to the Secondary level. Other than sporting courses and language studies, we have programmes for Arts, STEM, and Playgroups for young ones.
Check out our Term Dates in the link above by clicking "Learn More".
Late enrolments are accepted at pro-rata rates. So jump in anytime!