Overview
We are elated to bring you a new level of gymnastics just for Tween gymnasts. These specially modified gymnastics classes cater for the needs and interest of tweens and teenagers. The program offers older gymnasts an opportunity to develop their gymnastics skills as well improve their health and fitness. Through the Teen Gymnastics program gymnasts can develop the basic skills of gymnastics through to more advanced skills in a fun, positive and engaging environment.
Tween Gymnastics. Classes include a warm up, flexibility and strength activities and gymnastics structured circuits. The class provides the opportunity for gymnasts to achieve their personal goals. The program provides opportunities for gymnasts to learn more advanced skills as an extension of our beginner and improver programs. The class is suitable for all students 11-12 years old. No background in gymnastics is required to participate in these classes.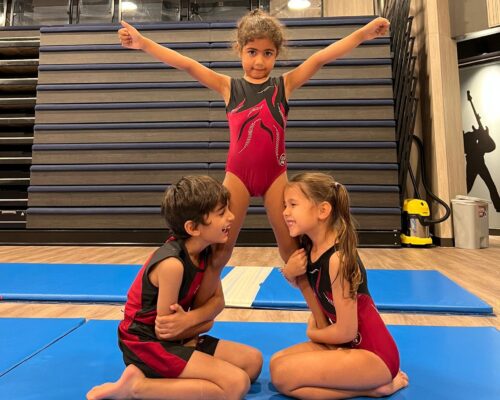 Highlights & Outcomes
Gymnastics classes are fun and rewarding
By overcoming obstacles, gymnasts learn the possibilities and limitations of their bodies
Helps strengthen muscles, improves coordination and gain flexibility
Instils Discipline and Dedication
Increased Determination and Consistency
Remarks
ESF Explore offers various programmes suitable for all ages up to the Secondary level. Other than sporting courses and language studies, we have programmes for Arts, STEM, and Playgroups for young ones.
Check out our Term Dates in the link above by clicking "Learn More".
Late enrolments are accepted at pro-rata rates. So jump in anytime!