Overview
The ESF Netball programme is back! Our programme aims to give young netballers a chance at taking part in competitions from ages 5 and up while having fun!

In each session, we will work on personal strength, coordination development, netball positional speciality training, and skills through modified mini-games and match play setups. Whether you are new to netball or you are getting ready to play competitively, this netball training will bring you a different experience and get you started on your netball journey.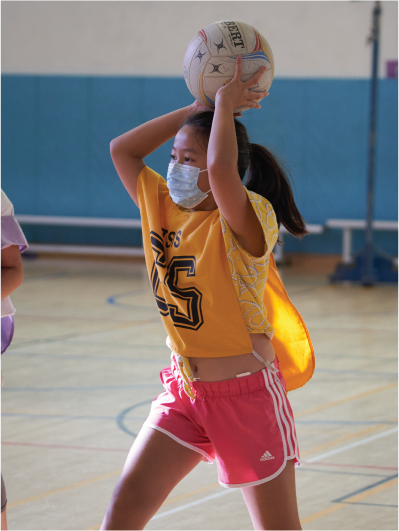 Highlights & Outcomes
Able to demonstrate fundamental position movements which include efficient jumping, leaping and side stepping.
Be able complete the fundamental passing and catching skills
Explore how to move across the court for attacking purposes
Start to defend by following other player's movements
Introduce the fundamentals to correct shooting technique
Begin to understand basic team strategies to achieve better spacing
Remarks
ESF Explore offers various programmes suitable for all ages up to the Secondary level. Other than sporting courses and language studies, we have programmes for Arts, STEM, and Playgroups for young ones.
Check out our Term Dates in the link above by clicking "Learn More".
Late enrolments are accepted at pro-rata rates. So jump in anytime!