Overview
Drama Circle is a challenging in-depth course suitable for aspiring young performers to begin their journey within the performing arts or to further hone their performance skills. Led by a team of professional practitioners, students will work on a range of diverse material across the spectrum of acting, music, movement and theatre-crafts as well as working towards an end of term video performance.

The theme from September to December 2023 is Scrooge.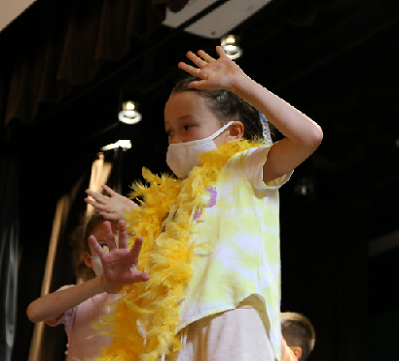 Highlights & Outcomes
Develop foundation drama skills including voice projection, articulation, expression and presentation
Explore characterisation and script-reading
Perform individually and as a group
Experiment with improvisation and devised drama
Specialise in theatre-crafts of your choice, including prop-making, promotion, costume design and set design
Take part in an end-of-term video production
Remarks
ESF Explore offers various programmes suitable for all ages up to the Secondary level. Other than sporting courses and language studies, we have programmes for Arts, STEM, and Playgroups for young ones.
Check out our Term Dates in the link above by clicking "Learn More".
Late enrolments are accepted at pro-rata rates. So jump in anytime!