Overview
Drama Loop is an energetic, engaging course for budding performers looking to learn new skills or further develop their performance techniques, led by experienced professional drama practitioners. Combining acting, music, movement and theatre-crafts, students will combine skill-building games and exercises alongside performance preparation working towards an end of term video performance.

The theme from September to December 2023 is The Grinch.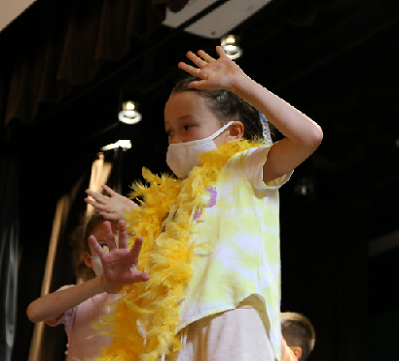 Highlights & Outcomes
Develop foundation drama skills including voice projection, articulation, expression and presentation
Explore characterisation and script-reading
Perform individually and as a group
Make creative elements to bring your performance to life, including props, set pieces, costumes and more
Take part in an end-of-term video production
Remarks
ESF Explore offers various programmes suitable for all ages up to the Secondary level. Other than sporting courses and language studies, we have programmes for Arts, STEM, and Playgroups for young ones.
Check out our Term Dates in the link above by clicking "Learn More".
Late enrolments are accepted at pro-rata rates. So jump in anytime!