Overview
Overseen by two-time Olympian Fencing Head Coach, Lau Kwok Kin. The fencing programme ranges from introducing children to the basics of foil fencing through a series of activities, games and skill-building exercises to a competitive training regime.

The program is designed for students without any fencing experience - suitable for age 5 and above. The program will cover foundational knowledge, including physical and technical skills for fencing. Students will learn basic fencing skills like engarde, advance, retreat, and lunge.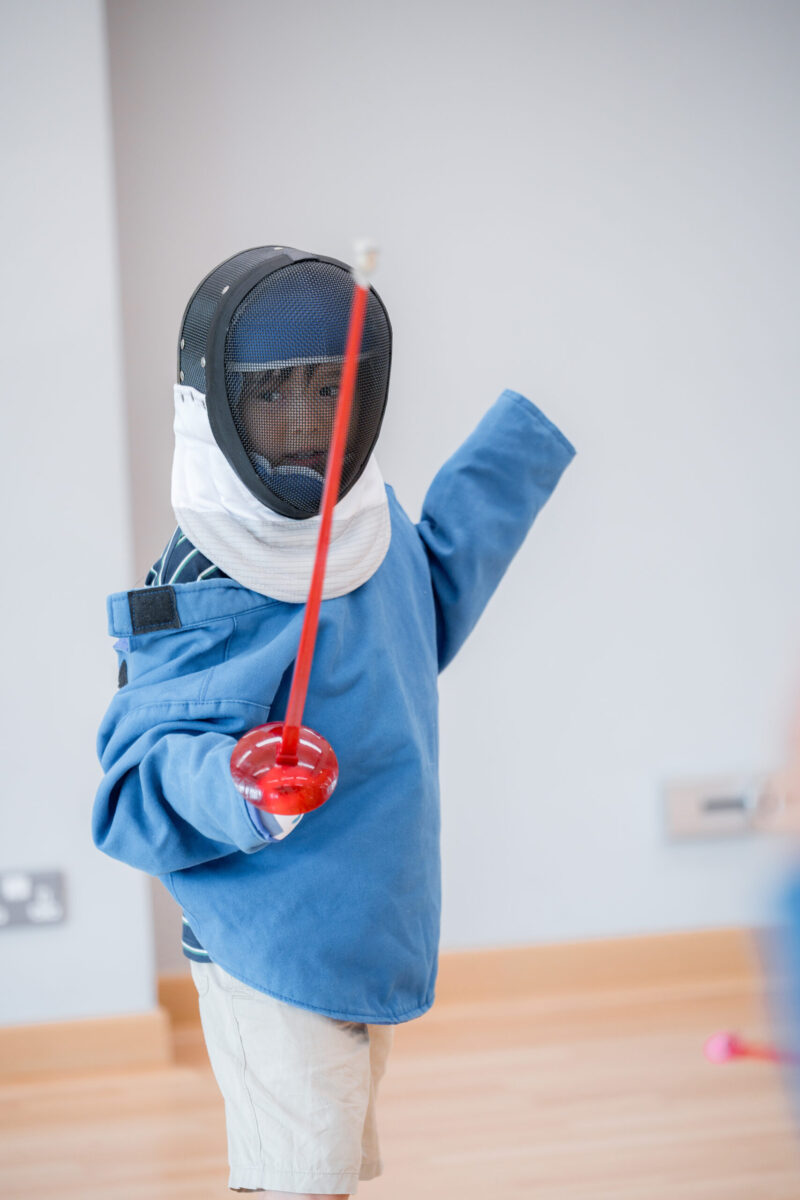 Highlights & Outcomes
Well-structured and age-appropriate programme
Develop good hand-eye coordination, balance, and quick reflexes
Foster persistence and discipline
What you need to know...
Compulsory Equipment: Starter Set at $780
(Glove + Mask)
Remarks:
All age ranges listed are intended for general reference only. Individuals shall be grouped according to skill level instead of age.

If you have any questions regarding the equipment or levels, please email us at sports@esf.org.hk for more information.
Testimonials
"Professional coach and amazing team. They not only teach the best fencing skills, but they also build the body, mind, and self-confidence for students. It has been a life-changing experience for my kid. Coach Kin taught the students so much and always shows his patient love and care for the team. We are so grateful to have him here."
Remarks
ESF Sports & Language offers various programmes suitable for all ages up to the Secondary level. Other than sporting courses and language studies, we have programmes for Arts, STEM, and Playgroups for young ones.
Check out our Term Dates in the link above by clicking "Learn More".
Late enrolments are accepted at pro-rata rates. So jump in anytime!