Overview
Overseen by two-time Olympian Fencing Head Coach, Lau Kwok Kin. The fencing programme ranges from introducing children to the basics of foil fencing through a series of activities, games and skill-building exercises to a competitive training regime.

At this level, the programme is designed for students aged 6 and above who have already completed beginner level 1 (at least 2 terms). It will teach the students how to parry and disengage in various positions. The students will also learn different types of attack tactics.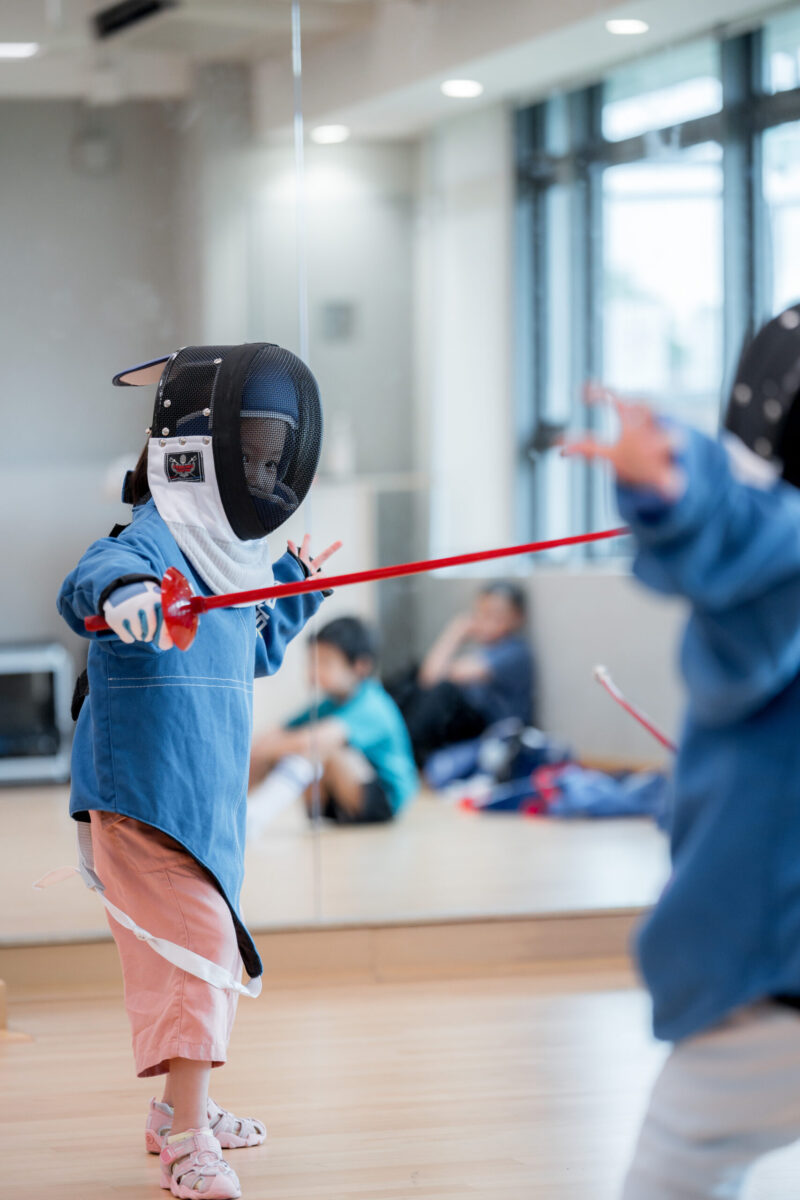 Highlights & Outcomes
Facilitate physical and athletic development
Boost independence and responsibility
Develop good hand-eye coordination, balance, and quick reflexes
Foster persistence and discipline
What you need to know...
Compulsory Equipment: Beginner Set at $1400 (Chest Protector, Fencing Jacket, Metal Weapon with Sword Bag)
Prerequisite:
To have completed 2 terms of
Beginner level 1
Remarks:
All age ranges listed are intended for general reference only. Individuals shall be grouped according to skill level instead of age.
If you have any questions regarding the equipment or levels, please email us at sports@esf.org.hk for more information.
Testimonials
"Coach Kin and his team have been very professional, caring, and passionate about teaching my son and students. The program is well structured and coaches give constructive feedback to the students."
Remarks
ESF Sports & Language offers various programmes suitable for all ages up to the Secondary level. Other than sporting courses and language studies, we have programmes for Arts, STEM, and Playgroups for young ones.
Check out our Term Dates in the link above by clicking "Learn More".
Late enrolments are accepted at pro-rata rates. So jump in anytime!