Overview
As our ESF Gymnastics superstars grow and improve, it is important to introduce basic structure and encourage growth through the development of shapes. Focus on building strength and flexibility is key. Activities enhance gross motor skills and incorporate strength, flexibility, coordination, and balance. Students of this age develop basic gymnastics skills that will transition into competitive gymnastics in the future. This is developed through the use of recreational gymnastics equipment that is age and skill level appropriate, in a safe environment.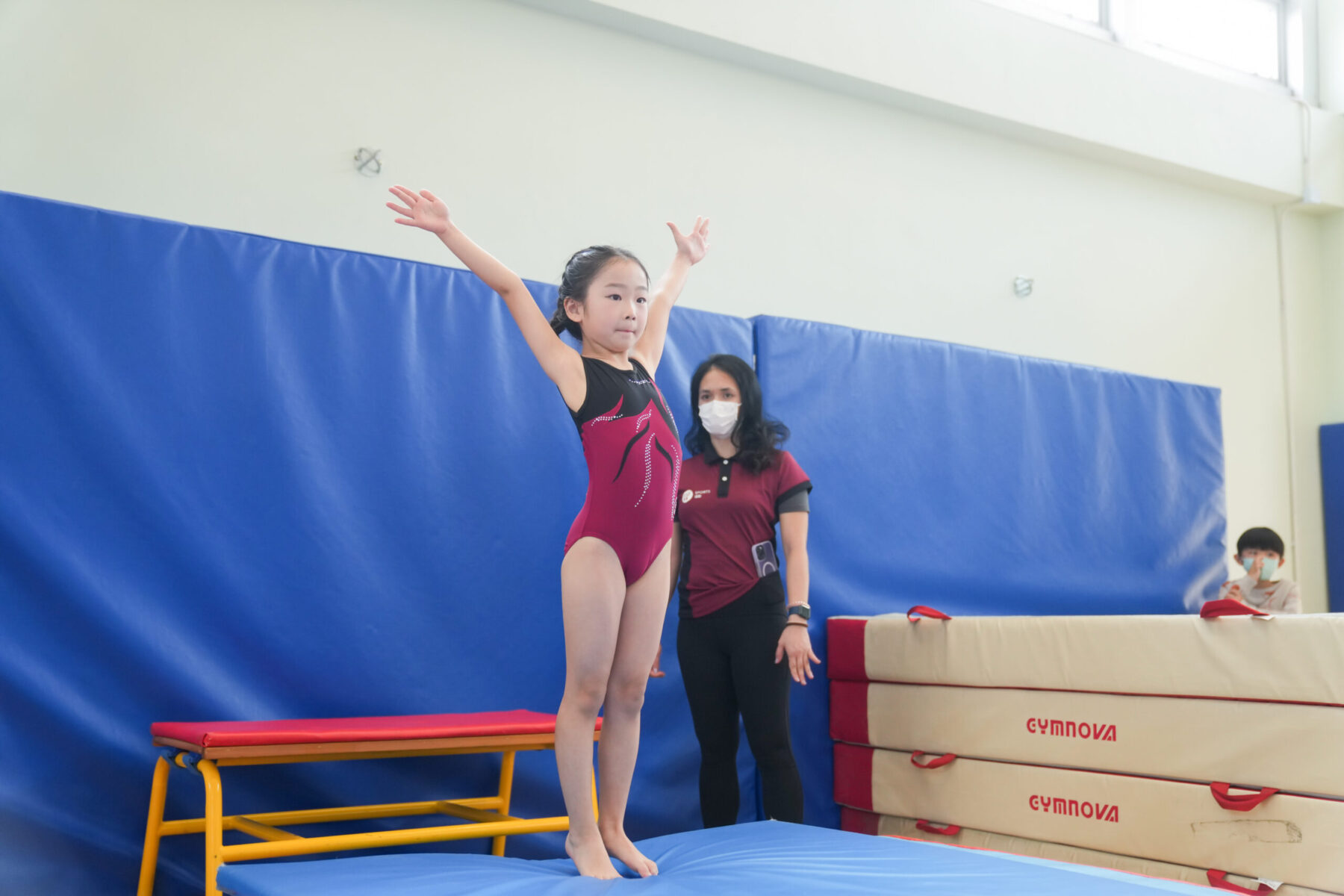 Highlights & Outcomes
Fun and exciting classes for a positive learning experience.
Small class sizes for personalized attention and tailored instruction.
Enhance gross motor skills, strength, flexibility, coordination, and balance.
Build a strong foundation for future success in competitive gymnastics.
Learn the fundamentals of gymnastics in a safe and supportive environment.
Testimonials
"My kid has benefited a lot from this gymnastics class. She was shy and afraid to speak up, but now she is much more confident! "
- Parent, Kowloon Junior School
Remarks
ESF Explore offers various programmes suitable for all ages up to the Secondary level. Other than sporting courses and language studies, we have programmes for Arts, STEM, and Playgroups for young ones.
Check out our Term Dates in the link above by clicking "Learn More".
Late enrolments are accepted at pro-rata rates. So jump in anytime!