Overview
In this programme, students will learn to further refine the consistency and proficiency of all technical skills. They will also learn to combine or vary basketball techniques, such as transitional defence or motion offense, in different environments, including playing games competitively. They will learn to self-manage and organise the team, to communicate ideas, form tactics - such as set plays - effectively, and successfully adapt to competitive games. Students will learn the importance of team commitment, and extend cognitive thinking skills such as building strategy, planning, and performance analysis.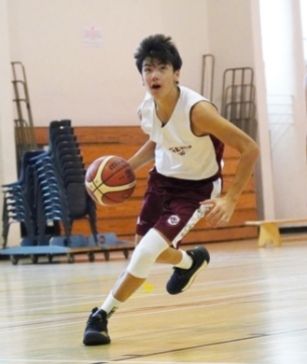 Highlights & Outcomes
Adapt and vary all technical skills and apply team tactics to competitive basketball games
Form basketball-specific playing positions, team strategy, and analysis
Extend knowledge and understanding of basketball-specific training methods
Further develop learning of advanced basketball set plays or finishing close to basket
Extend understanding of planning skills and strategizing
Advance knowledge of basketball rules to be able to officiate games
What you need to know...
Compulsory Equipment: Size 6 / Size 7 Basketball
Testimonials
"My son really enjoys the class! He met a lot of friends there as well."
- Parent, West Island School
Remarks
ESF Sports & Language offers various programmes suitable for all ages up to the Secondary level. Other than sporting courses and language studies, we have programmes for Arts, STEM, and Playgroups for young ones.
Check out our Term Dates in the link above by clicking "Learn More".
Late enrolments are accepted at pro-rata rates. So jump in anytime!