Overview
Primary Success is for K3/Year 1 students. The theme-based lessons develop reading, writing, speaking, and listening skills by bringing stories alive to unleash creativity and imagination.

Students will build their vocabulary and practise simple sentence structures through creative arts activities and roleplay, while integrated phonics will develop their early reading and writing skills. A typical lesson will include structured play, circle time, story, songs, and art to provide numerous ways for students to develop their language skills and confidence.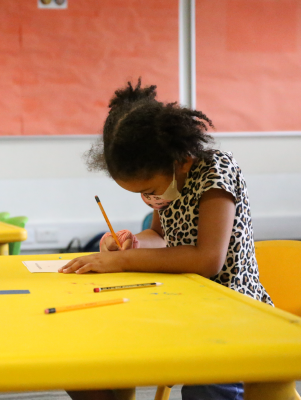 Highlights & Outcomes
Practices basic grammar and simple sentence structure
Integration of arts and craft, drama and other hands-on activities
Use conjunctions to link ideas and sentences
Identify feelings and emotions with words
Retell a past event in correct order
Able to write simple words & own name
Remarks
ESF Explore offers various programmes suitable for all ages up to the Secondary level. Other than sporting courses and language studies, we have programmes for Arts, STEM, and Playgroups for young ones.
Check out our Term Dates in the link above by clicking "Learn More".
Late enrolments are accepted at pro-rata rates. So jump in anytime!