Overview
The beginner basketball programme will help students become proficient in fundamental basketball dexterity, improve motor skills, and develop the quality and use of technique needed to play in a game-based setting. They will learn how to apply and adapt skills to different situations, about basic team concepts and the importance of teamwork, and how to be self disciplined. Students will acquire and develop decision making expertise, and refine and select a range of skills to use such as rebounding and applying pivoting footwork successfully.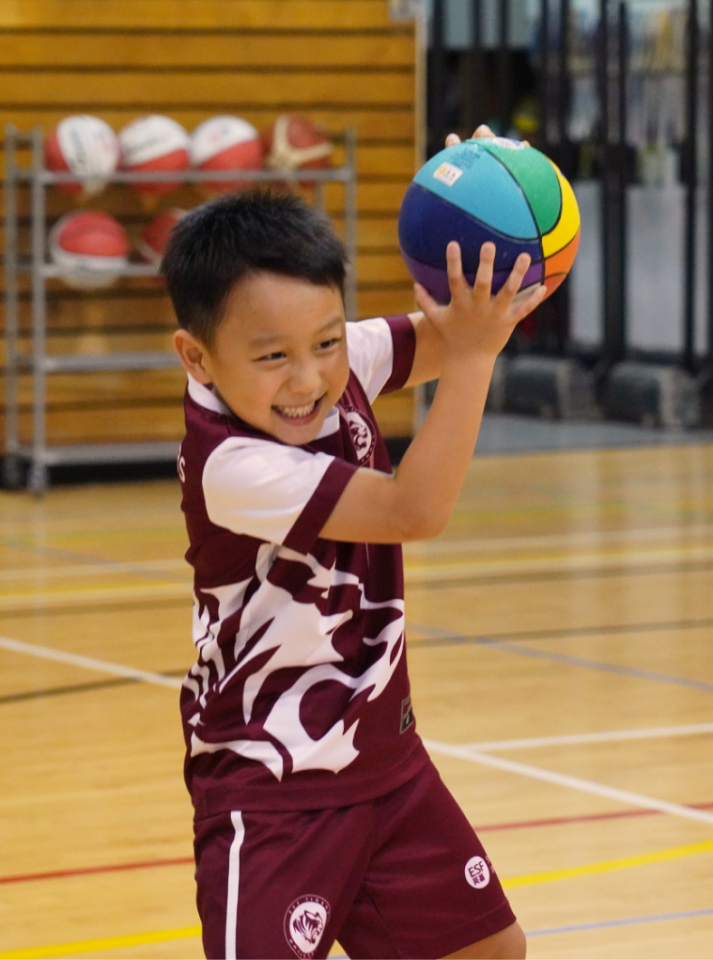 Highlights & Outcomes
Select fundamental basketball-specific skills and apply in games
Develop self motivation and improve teamwork skills
Improve athletic development and basic key fundamental basketball skills
Gain basic knowledge and understanding of basketball rules
Learn how to be persistent and maintain self-discipline
Learn basketball skills such as rebounding and defensive movement
What you need to know...
Compulsory Equipment : Size 5 Basketball
Testimonials
"My child has totally fallen in love with basketball after his time with ESF. He's confident, loves the friends he's made, and looks forward to going weekly."
- Parent, Glenealy School
Remarks
ESF Sports & Language offers various programmes suitable for all ages up to the Secondary level. Other than sporting courses and language studies, we have programmes for Arts, STEM, and Playgroups for young ones.
Check out our Term Dates in the link above by clicking "Learn More".
Late enrolments are accepted at pro-rata rates. So jump in anytime!