Overview
An introductory level programme helping players learn key skills related to football through fun games and activities. Ideally suited to students wholly new to the game. Upon successful completion of this course, most players would typically understand the session structure as well as the session objectives.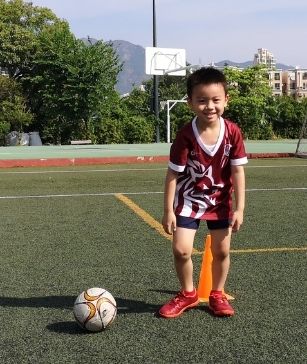 Highlights & Outcomes
Fundamental values, skills, and knowledge will be introduced
1 football per child to increase maximum ball contact time
Well structured and age-appropriate programme
To be able to show basic control skills, passing and receiving the ball
To improve foot-eye, hand-eye coordination, reactions, and balance
To learn the basic rules of football
Testimonials
"Having been a part of the ESF Lions for several years now we have seen our son progress from after school sessions to the PDP, and now he plays every week in the Academy. The coaches are fantastic, always focusing on the positives, while the facilities at King George V School are the best we have seen in Hong Kong."
- Parent, King George V School
Remarks
ESF Explore offers various programmes suitable for all ages up to the Secondary level. Other than sporting courses and language studies, we have programmes for Arts, STEM, and Playgroups for young ones.
Check out our Term Dates in the link above by clicking "Learn More".
Late enrolments are accepted at pro-rata rates. So jump in anytime!