Overview
The main objective of this level is to develop sound basic gymnastics skills in order to complete successfully. Gymnasts who train at this level will have the opportunity to compete at many competitions throughout the year. A larger focus is placed on individual performance, whilst the introduction of creative dance routines to music and increased skill development is a huge step up from the other levels.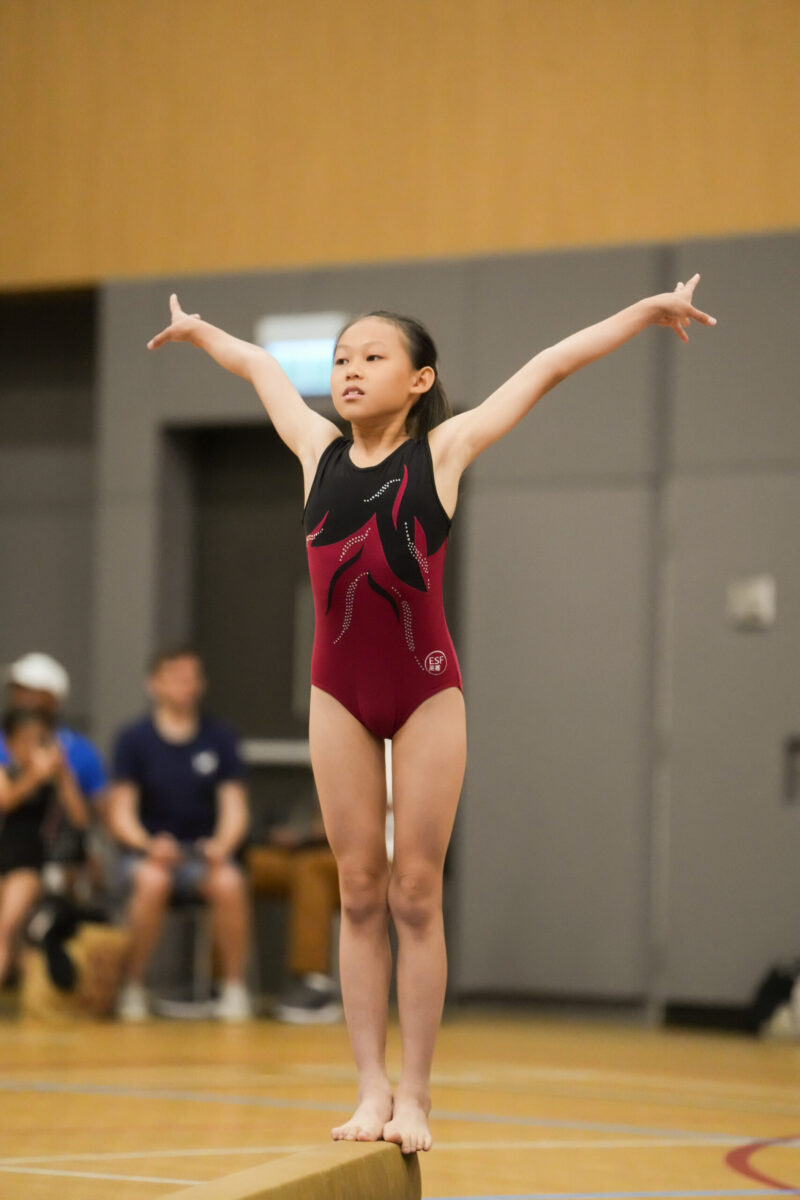 Highlights & Outcomes
Experience personalised attention with our small class sizes, allowing for focused and tailored instruction
Develop important life skills such as resilience, teamwork, and cooperation that extends beyond the gym and into everyday life
Push your physical limits and reach your goals through structured training and support from experienced coaches
Build a rock-solid foundation of grace, agility, strength, awareness, dexterity, and determination, setting the stage for success in gymnastics and beyond
Boost your confidence through challenging and rewarding experiences that highlight your progress and accomplishments
Testimonials
"This year the streamlining of age groups worked much better. Having the same age/skill level and smaller class worked better."
- Parent, South Island School
Remarks
ESF Explore offers various programmes suitable for all ages up to the Secondary level. Other than sporting courses and language studies, we have programmes for Arts, STEM, and Playgroups for young ones.
Check out our Term Dates in the link above by clicking "Learn More".
Late enrolments are accepted at pro-rata rates. So jump in anytime!