Overview
At 4 years old, your child is at the perfect age to start their gymnastics journey with us! Our unique introductory classes are designed to develop body awareness and instil a love for the sport. Our little superstars learn important skills like waiting in line, listening to their teachers, and mastering basic gymnastics shapes in a fun and interactive way. Our classes are designed to ignite a passion for gymnastics in your child that will last a lifetime. These grassroots techniques serve as the building blocks for future growth in the sport and pave the way for your child to become a competitive gymnast. Join us on this exciting journey and watch your child's passion and confidence soar!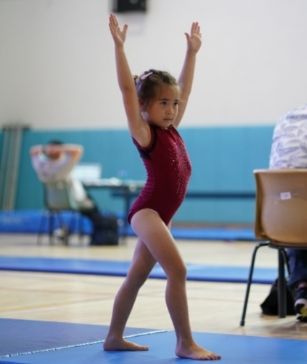 Highlights & Outcomes
Small classes for personalised attention and tailored instruction.
Safe, fun, and stress-free environment for growth and development.
Develop life skills like resilience, teamwork, and cooperation.
Push physical limits and reach goals with structured training and experienced coaches.
Build a foundation of grace, agility, strength, awareness, dexterity, and determination.
Boost confidence through challenging and rewarding experiences.
Testimonials
"My daughter is 4-and-a-half and has been attending ESF gymnastics in DC. My daughter absolutely loves going and wants to do it next term."
- Parent, Discovery College
Remarks
ESF Sports & Language offers various programmes suitable for all ages up to the Secondary level. Other than sporting courses and language studies, we have programmes for Arts, STEM, and Playgroups for young ones.
Check out our Term Dates in the link above by clicking "Learn More".
Late enrolments are accepted at pro-rata rates. So jump in anytime!