Overview
Lower Primary English is a topic-based programme that develops reading, writing, speaking, and listening skills. Students will build confidence in expressing themselves in English through creative arts activities, small group discussions, and presentations. Games, literature and a progressive coursebook are also included in the lessons to enhance vocabulary and grammar development such as sentence structure and different tenses.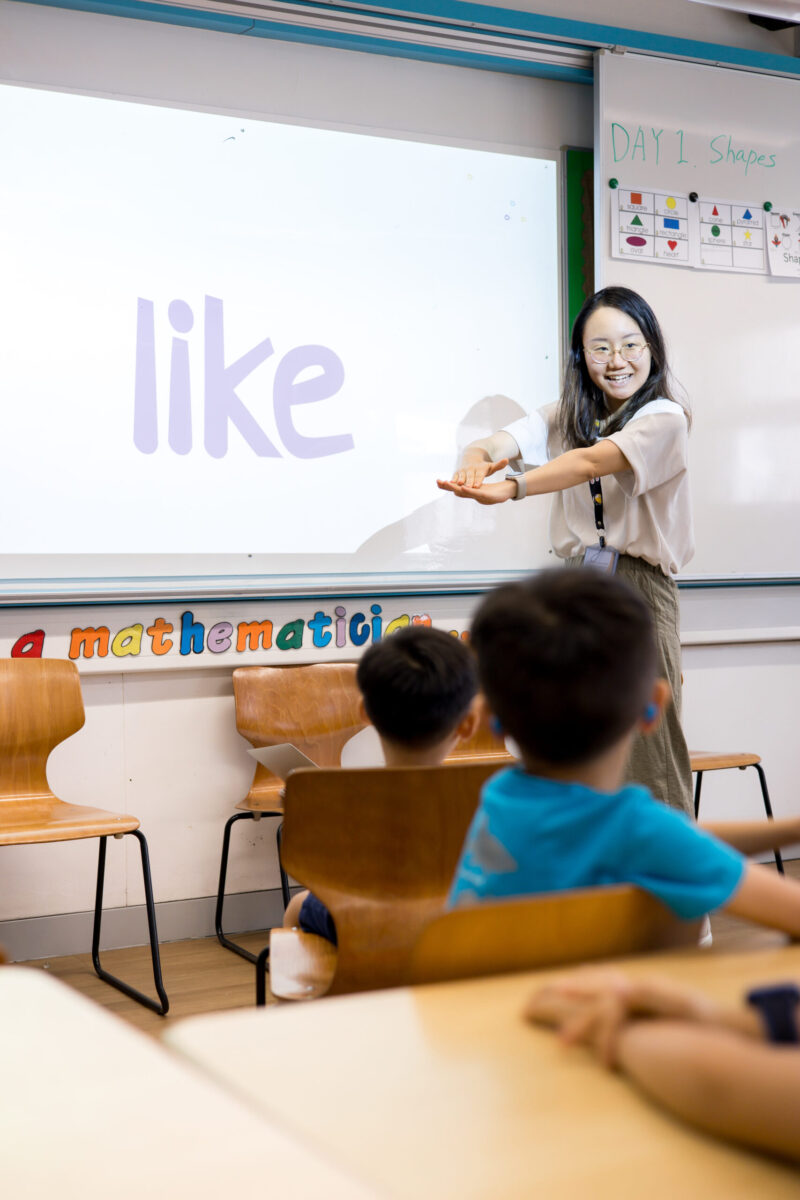 Highlights & Outcomes
Meaningful games to enhance application of vocabulary and grammar
Integration of arts & craft, drama, and other hands-on activities
Gain exposure to narratives, simple rhymes & poems, and more
Learn sentence punctuation, rhymes, and new vocabulary
Express ideas & take turns sharing in class
What you need to know...
Compulsory Book:
The curriculum is supplemented with the course book Oxford International English 1 (HK$130), which will be used for the whole academic year (Term 1, 2 and 3). The course book can be purchased at the check out.
Remarks
ESF Explore offers various programmes suitable for all ages up to the Secondary level. Other than sporting courses and language studies, we have programmes for Arts, STEM, and Playgroups for young ones.
Check out our Term Dates in the link above by clicking "Learn More".
Late enrolments are accepted at pro-rata rates. So jump in anytime!