Overview
In Lower Primary Writing, students develop descriptive writing, opinion writing, and learn to write about specific topics that are of interest and relevance. In this programme, our writers will use fiction and non-fiction genres as learning tools and develop their punctuation and spelling skills. They will develop an understanding of sentence structure and cultivate different literary techniques to enhance their writing, building up a portfolio of work.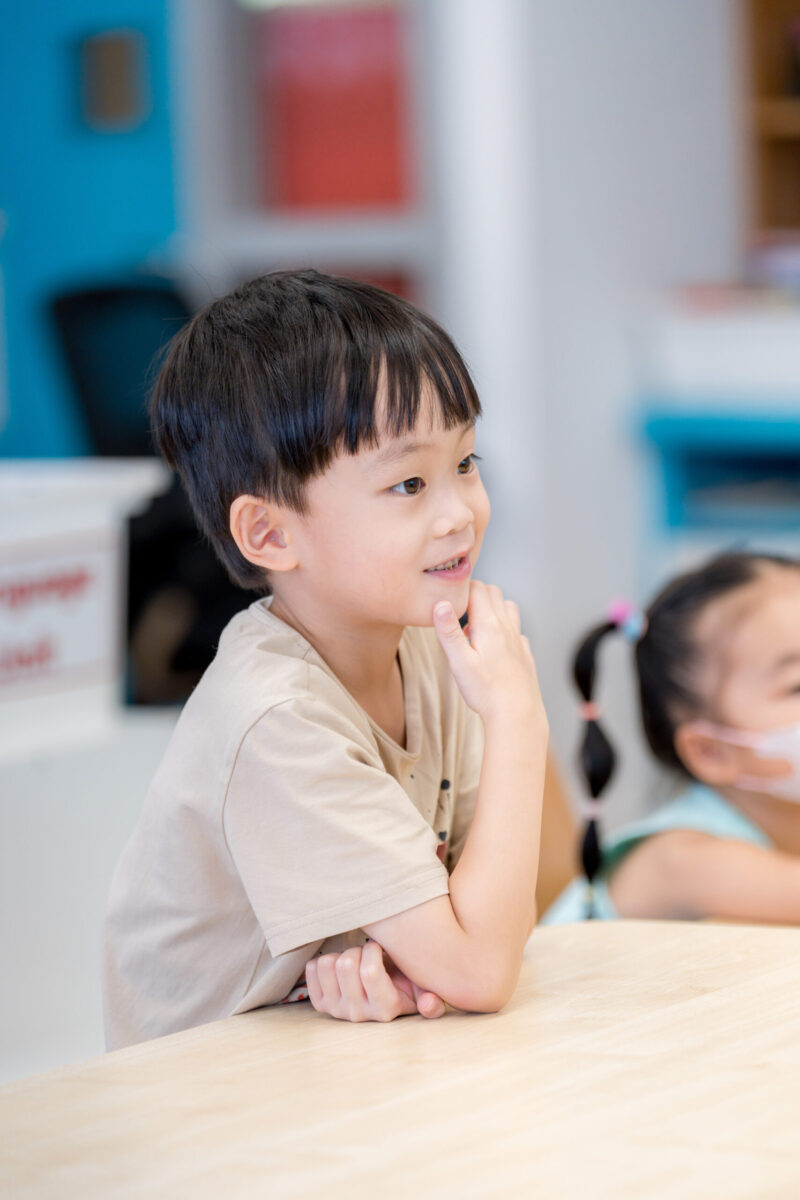 Highlights & Outcomes
Exposure to a wide range of text types for students to practice writing
Templates to support the writing process
Revising, editing, and publishing opportunities
Frequent speaking opportunities to give students feedback & hone their presentation skills
Develop an understanding of sentence structure
Cultivate different literary techniques
What you need to know...
Compulsory Book:
The curriculum is supplemented with the course book Teachers 4 Teachers - Grammar Conventions 1 (HK$100), which will be used for the whole academic year (Term 1, 2 and 3). The course book can be purchased at the check out.
Remarks
ESF Explore offers various programmes suitable for all ages up to the Secondary level. Other than sporting courses and language studies, we have programmes for Arts, STEM, and Playgroups for young ones.
Check out our Term Dates in the link above by clicking "Learn More".
Late enrolments are accepted at pro-rata rates. So jump in anytime!