Overview
This is our foundation programme which gives attention to basic grammar and vocabulary as students explore a range of themes, literature and hands-on experiences. Through topic-based literature, songs, and games, students will be introduced to basic concepts of the Spanish language. With our stimulating approach to the Spanish alphabet, students will learn to recognise Spanish letters and develop writing skills through simple exercises. Students will also learn sounds and intonation as they begin to communicate in Spanish.

Each term will build upon the last to ensure there is a clear progression. A course book will be used in this level to supplement learning but it will act as a springboard for deeper understanding that can be applied to everyday life. For example, students may do some practice exercises from their book about grammar tenses and colours but they may then use the language more practically and creatively when they talk about celebrations and make a pinata in class. Just like the Spanish language and culture, this level is fun, vibrant and full of discovery.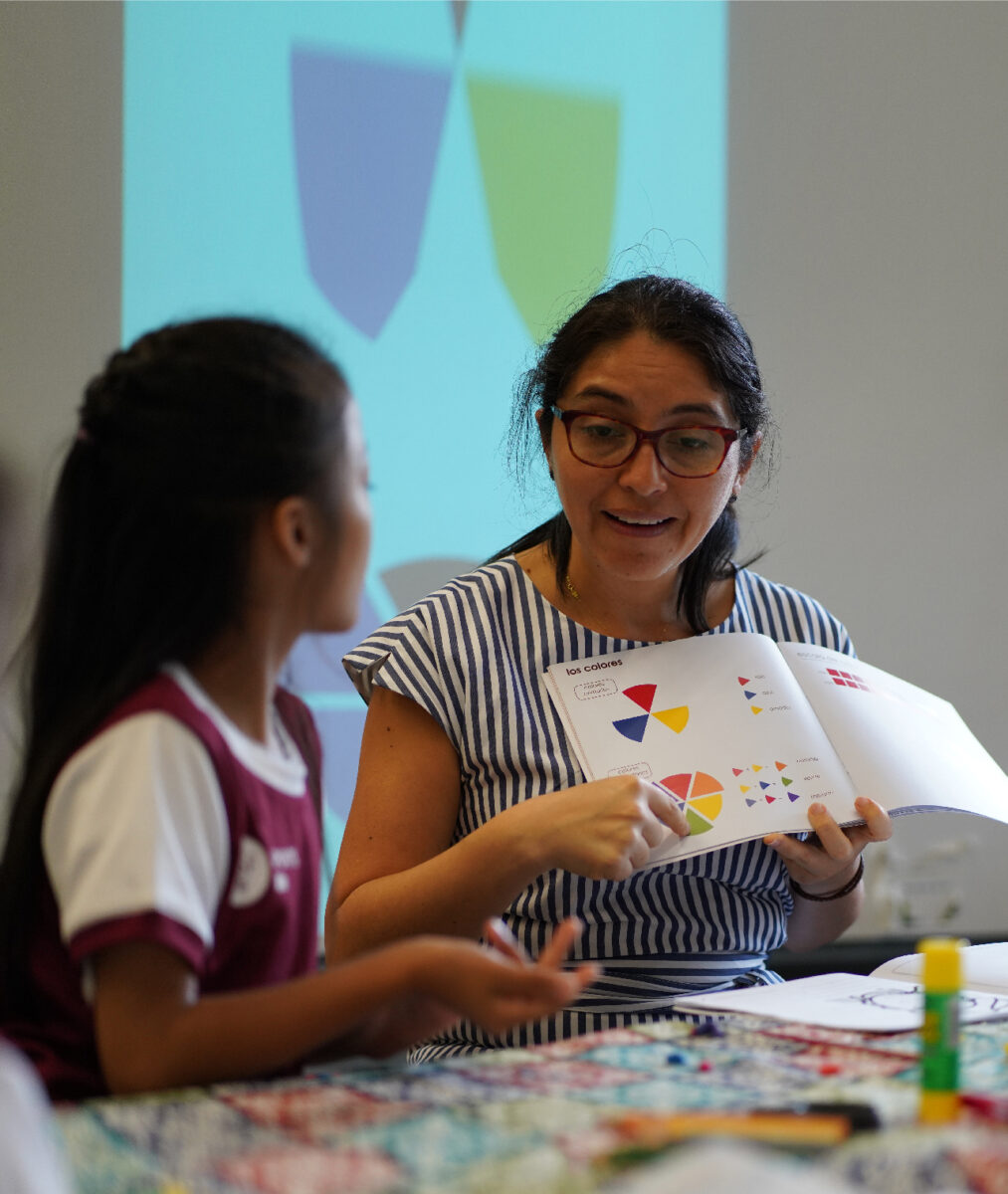 Highlights & Outcomes
Introduction to Spanish phonics
Use of stories and games to heighten understanding of vocabulary and grammatical structures
Integration of arts & craft, drama, and other hands-on activities
Introduced to Spanish through topic-based literature and activities
Learn to recognise the sounds and intonations of Spanish
Develop and build up Spanish vocabulary
What you need to know...
Compulsory Book:
The curriculum is supplemented with a course book (HK$250), which will be used for the whole academic year (Term 1, 2 and 3). The course book can be purchased at the check out.
Remarks
ESF Explore offers various programmes suitable for all ages up to the Secondary level. Other than sporting courses and language studies, we have programmes for Arts, STEM, and Playgroups for young ones.
Check out our Term Dates in the link above by clicking "Learn More".
Late enrolments are accepted at pro-rata rates. So jump in anytime!