Overview
This programme is for students who need to learn how to swim. Children participate in a small group swim class that concentrates on fun, safety, and independence in the water. Watch as your little ones and their swim coach have fun while learning beginner swimming techniques without even realizing it.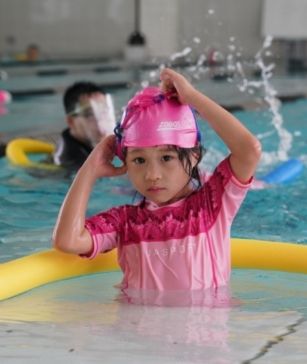 Highlights & Outcomes
To learn basic breath control (bubble blowing)
To move through water comfortably
To master supported kicking on front and back
Introduction of alternating arm action
What you need to know...
Remarks :
All age ranges listed are intended for general reference only. Individuals shall be grouped according to skill level instead of age.
Remarks
ESF Explore offers various programmes suitable for all ages up to the Secondary level. Other than sporting courses and language studies, we have programmes for Arts, STEM, and Playgroups for young ones.
Check out our Term Dates in the link above by clicking "Learn More".
Late enrolments are accepted at pro-rata rates. So jump in anytime!