Overview
It's never too late to start your swimming journey! The Adult Beginners programme gives participants the opportunity to learn the basic fundamentals of swimming, which will help them be confident and comfortable in the water. Participants will have the opportunity to have private or group sessions. All lessons will be taught in a safe and comfortable environment.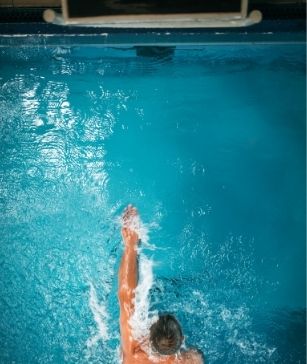 Highlights & Outcomes
Be proficient in basic water self-rescue and survival skills
Be comfortable in the water and be able to establish a relaxed and confident body position in the water while afloat
Learn the basics for at least two strokes among Freestyle, Breaststroke, and Backstroke
To learn and master good technique and efficient swimming through basic drills
To fully understand and perform swimming strokes
What you need to know...
Remarks :
All age ranges listed are intended for general reference only. Individuals shall be grouped according to skill level instead of age.
Remarks
ESF Explore offers various programmes suitable for all ages up to the Secondary level. Other than sporting courses and language studies, we have programmes for Arts, STEM, and Playgroups for young ones.
Check out our Term Dates in the link above by clicking "Learn More".
Late enrolments are accepted at pro-rata rates. So jump in anytime!