Overview
Provides students with the opportunity to continue the growth as competitive swimmers. This programme will focus on long term athlete development and cover all four strokes and all events. The training environment will be goal-orientated and challenging. We recommend that students attend a minimum of four training sessions a week to show a high level of attendance and a positive attitude in training.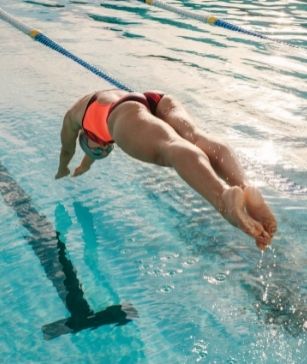 Highlights & Outcomes
Establish swimmers' abilities to create tactics and strategies in swimming races
Master the rules of Swim Racing based on the guidelines set by FINA (world-governing body of competitive swimming and other aquatic sports)
Be continuously acquainted with a competitive environment to help swimmers perform their skills under competitive pressure
To be able to complete a 200 IM, showing great technique and skills
Be physically fit and committed to training
Maintain high level of attendance and show a positive attitude in training
What you need to know...
Remarks :
All age ranges listed are intended for general reference only. Individuals shall be grouped according to skill level instead of age.
Remarks
ESF Explore offers various programmes suitable for all ages up to the Secondary level. Other than sporting courses and language studies, we have programmes for Arts, STEM, and Playgroups for young ones.
Check out our Term Dates in the link above by clicking "Learn More".
Late enrolments are accepted at pro-rata rates. So jump in anytime!