Overview
Our Foundation Squad introduces students to competitive training. Students must have completed the Advanced Level 3 swimming programme and must be able to swim 50m of Freestyle, Backstroke, and Breaststroke, and 25m of Butterfly. This programme has a strong focus on fundamental skills and stroke development. We highly recommend that students attend two training sessions per week.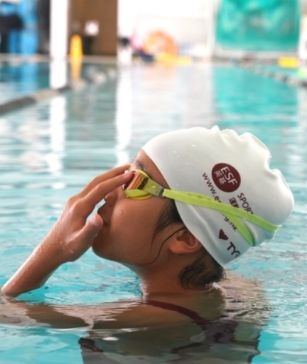 Highlights & Outcomes
Swim 3 x 50m at 1:30 Freestyle, Backstroke, and Breaststroke, 25m Butterfly with legal turns
100 Individual Medley with legal turns
Perform proper respective wall turns and consistent streamlining off the walls during pushoffs
Proficiency on performing smooth Butterfly with good timing and technique
Have a basic understanding of training, reading the pace clock, and lane etiquette
What you need to know...
Remarks :
All age ranges listed are intended for general reference only. Individuals shall be grouped according to skill level instead of age.
Remarks
ESF Explore offers various programmes suitable for all ages up to the Secondary level. Other than sporting courses and language studies, we have programmes for Arts, STEM, and Playgroups for young ones.
Check out our Term Dates in the link above by clicking "Learn More".
Late enrolments are accepted at pro-rata rates. So jump in anytime!