Overview
In this programme, students will be introduced to higher-level basketball proficiency such as setting the screen or basic set plays. They will learn how to refine techniques and acquire the consistency of skills needed in basketball games. They will also learn how to tailor skills to challenging situations, expand their knowledge of basketball-specific training methods, and understand the importance of adapting to adversity, thus building self-resilience and gaining confidence within their game. Students will learn how to self-organise, how to evaluate team-based performances, and how to improve upon them.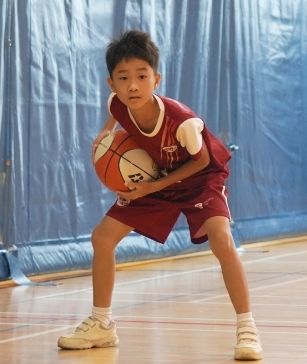 Highlights & Outcomes
Develop techniques employed to outwit opponents and apply them in basketball games
Explore basketball-specific training methods
Enhance skills to self-organise, judge, or evaluate team-based performances
Develop self-resilience and increased self-confidence
Advance knowledge of the game and player roles or responsibilities
Expand skill development and learning such as screening or set plays
What you need to know...
Compulsory Equipment: Size 6 Basketball
Testimonials
"My son has attended ESF Tigers Basketball since 2017. He really enjoys the class and I also like to see him learning skills and playing games during the class. I believe the class is not only fun and enjoyable, but it also has given a lot of different kinds of challenges to my son so he could have self-motivation and improve his basketball skills. Now he is very keen to learn more!"
- Parent, West Island School
Remarks
ESF Sports & Language offers various programmes suitable for all ages up to the Secondary level. Other than sporting courses and language studies, we have programmes for Arts, STEM, and Playgroups for young ones.
Check out our Term Dates in the link above by clicking "Learn More".
Late enrolments are accepted at pro-rata rates. So jump in anytime!